The Serve
Volley Cocktail: Pomegranate Ginger Bubbly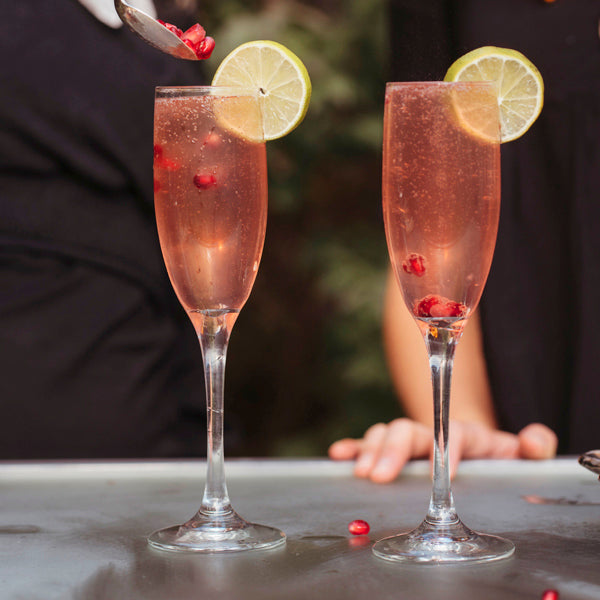 Just when you were thinking Spicy Ginger couldn't get any funkier, our Pomegranate Ginger Bubbly Recipe comes along. Not for the faint of heart, this fun one will start convos and kick off some good, clean, carbonated Volley fun. 
Pomegranate Ginger Bubbly
Ingredients: 
1/2 can of Spicy Ginger Volley
1/2 oz. triple sec
Juice of 1/2 lime
Pomegranate juice (as a topper) 
Garnish: orange and/or lime wheel and pomegranate seeds
1. In a champagne flute, pour in ICED COLD Spicy Ginger Volley, triple sec and freshly squeezed lime juice. Give it a little stir. 
2. Top with pomegranate juice (to your liking). 
3. Garnish, sip and enjoy! 
This recipe was created by @BarBees – follow them on IG for more delicious recipes and drink ideas!
Cheers, 
Spike