The Serve
Volley Cocktail: Autumn Sunrise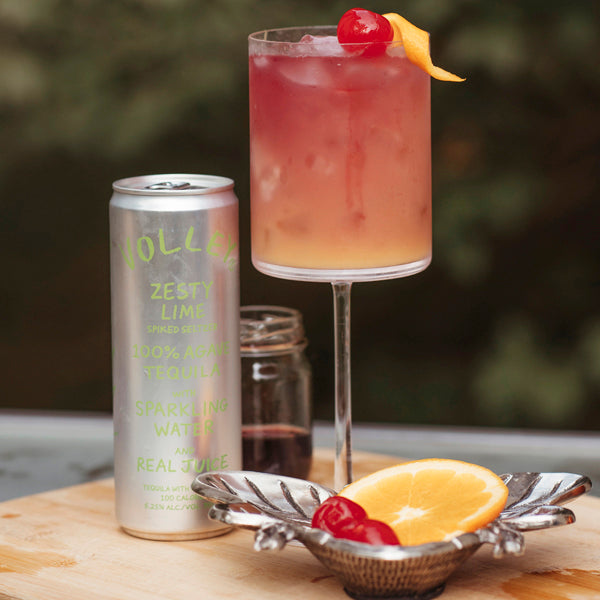 We're a tequila company at heart, so we couldn't NOT do a spin on Tequila Sunrise. Come on! There's a reason why this one's a classic, and we like to think we did the Tequila Sunrise gods proud with our Autumn Sunrise, starring Volley's Zesty Lime flavor.
Autumn Sunrise (a fall spin on a Tequila Sunrise)
Ingredients: 
1/2 can of Zesty Lime Volley
1/2 oz. blackberry brandy
top with orange juice
garnish with a cherry and/or orange peel
1. Fill the glass of your choice with ice.
2. Pour in Zesty Lime Volley and blackberry brandy. 
3. Top with orange juice and garnish.
4. Sip and enjoy!
Major shoutout to @BarBees for their amazing spin on a Tequila Sunrise.
Cheers, 
Spike