The Serve
Reagan Sobel Yoga Joins the Clean Drinking Movement!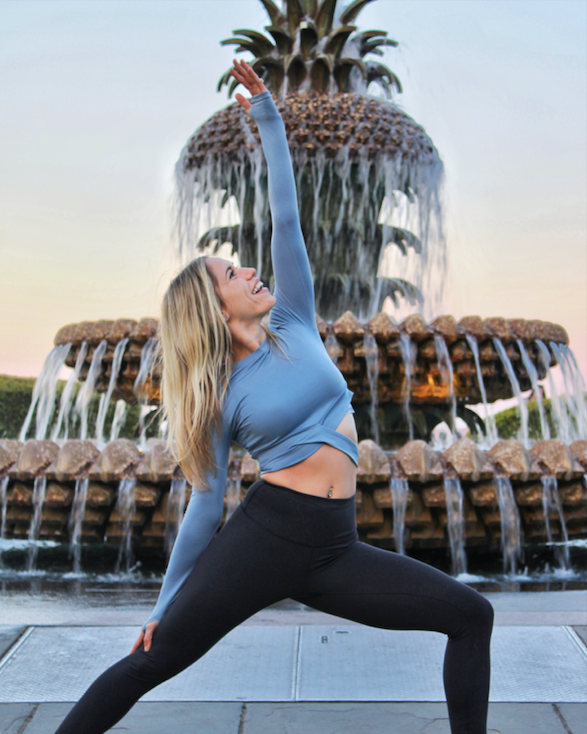 Hi! I'm Reagan Sobel.
I'm a yoga teacher in beautiful Charleston, SC and I run my own yoga business called Reagan Sobel Yoga, through which I host private classes and fun pop-up yoga events around town at places like Volley's headquarters. I've been teaching yoga since 2019. I'm E-RYT200 certified and currently in the process of completing my 300-hour teacher training. I would say my style of yoga is rooted in creative movement designed to build flexibility and strength. I'm passionate about yoga because I love helping students to expand their mindfulness practice and transcend the limits of what they thought they could accomplish. We are truly capable of so much more than we give ourselves credit for! 

I'm also passionate about living a healthy and active lifestyle. When I'm not teaching yoga, you can often find me taking a yoga class, working out, or traveling to a new country! I'm currently planning trips to Isla Mujeres, Mexico and to India. I'm always very conscious about what I put into my body. This is why I really love Volley and their mission! There's absolutely nothing wrong with drinking alcohol here and there because it's all about finding your balance, but when I do drink, I don't want it to be counteractive to my healthy lifestyle. Volley is all about
clean and natural drinking, and you can totally tell by the taste of it!

I'm also super excited to announce that I'm launching a retreat business called Charleston Retreats in April 2023. This company provides top-notch wellness experiences for retreat leaders or small groups by utilizing our local connections. Basically, we do all the logistics and leg work, and your group gets to enjoy your time in beautiful Charleston! Stay tuned for our big launch via our Instagram Page.
You can get to know Reagan more by connecting with her on Instagram: @reagansobelyoga
Check out her website: www.reagansobelyoga.com