The Serve
Meet our Lead Nutritionist, Liana Werner-Gray!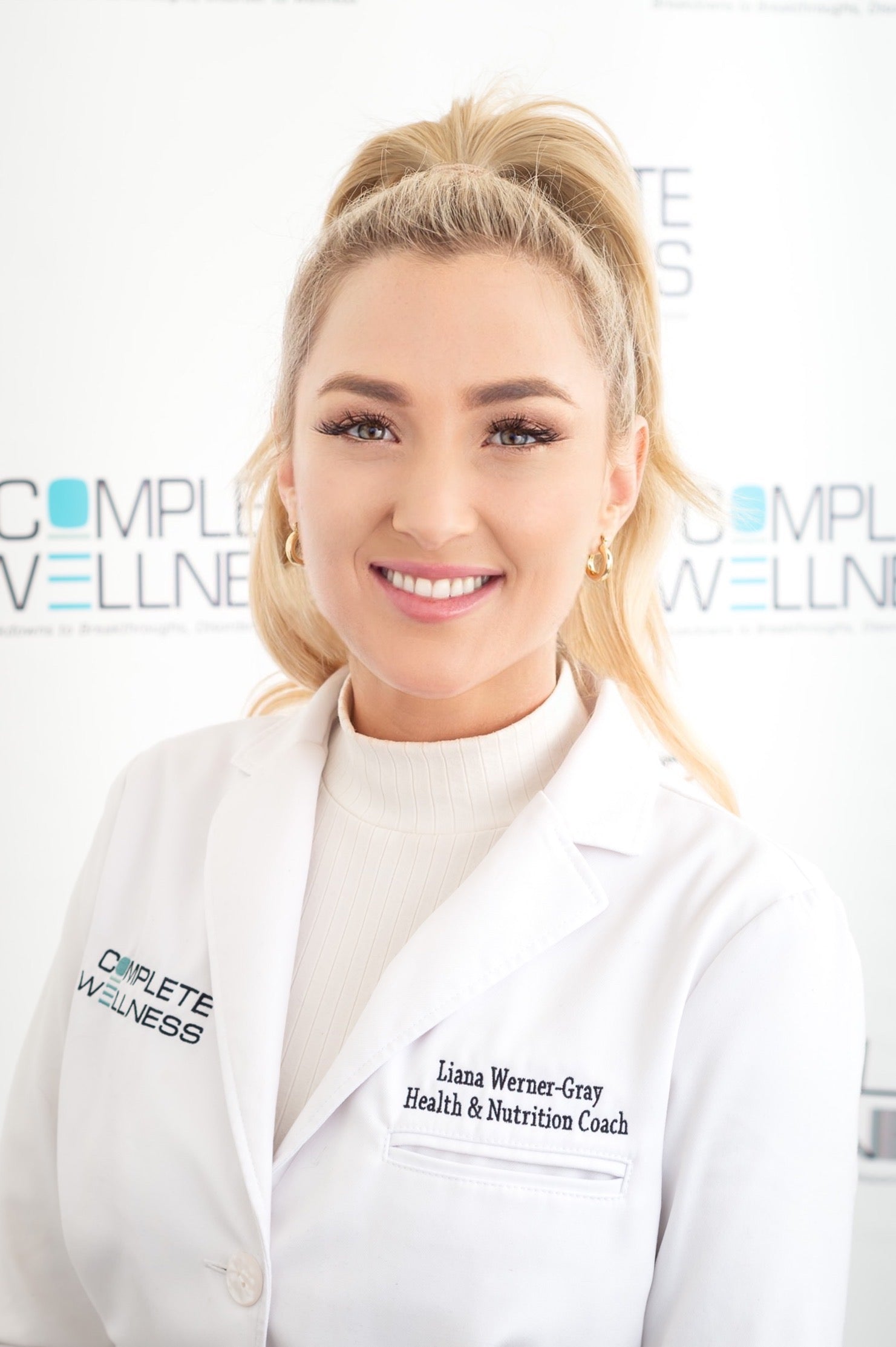 We are thrilled to announce that Liana Werner-Gray has taken on a Lead Nutritionist role here at Volley!

Liana was born and raised in Outback Australia, and currently resides in New York where she has lived since 2010. She has overcome many health issues, including a tumor, chronic fatigue, digestive issues and weight loss through nutrition; she believes that food is medicine. Since then, Liana has been sharing her experience and knowledge with the world! 

Liana is a certified nutritionist, natural food chef and four-time Best-selling author of The Earth Diet, Cancer-Free with Food which is in the top 100 cancer books of all time (foreword by Mark Hyman, MD.), and 10-Minute Recipes (publisher Hay House, Random House/Penguin) and most recently Anxiety-Free with Food which ranked as the #1 best seller on amazon for Neuropsychology. Liana is the Resident Health and Nutrition Coach at Complete Wellness NYC, providing eating plans to patients where she works with Rob Graham, MD. She is the founder of Liana's Organics, organic supplement and launched her anxiety supplement with Kroger/Vitacost exclusively for three months in 2021. 

Liana regularly appears on television, providing health tips and recipes on shows and has also been interviewed for Forbes, Yahoo Beauty, Bustle, US Weekly Woman's Own, PopSugar, iHeart Radio, WABC, and has been featured on podcasts including Dr Gundry, Jim Kwik and Max Lugavere. She is a global speaker with experience visiting the NYPD for presentations; schools in the USA, Australia and Bali; a keynote at the Nutrition Therapy Association (NTA); Optimum Nutrition in Chicago; Keto Edge Summit (2018 & 2019); So Northwest Women's Show; organic stories around the world; Natural Products Expo East & Expo West; Hay House I Can Do It Conference with Wayne Dyer; Truth About Cancer Live; BlackRock NYY; Publicis; BHP; Barnes and Noble 2017 & 2019.

Liana believes in a balanced health journey, and invites YOU to join the clean drinking movement! "A lot of alcohol drinks don't list the ingredients and are full of 'natural flavors'. @drinkvolley is a tequila seltzer made with just 3 ingredients.. so refreshing and tasty! The mango is my favorite." - Liana Werner-Gray. 

Learn more about Liana and The Earth Diet here: https://www.theearthdiet.com
Instagram: @lianawernergray