The Serve
Katie Lehmann of @gfreekatie Shares Her Celiac Story!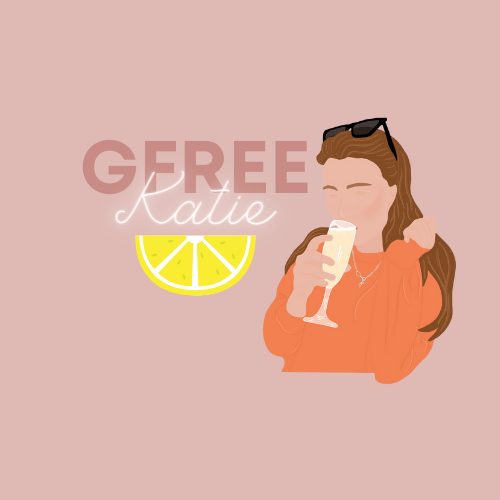 My name is Katie and I grew up in Marin County, California which is right outside San Francisco! As I am just about to ring in my 29th year, I was diagnosed with Celiac Disease on March 22, 2010 - so it's been some time learning to ropes of this lifestyle, to say the least. Finding out that I indeed had Celiac Disease took some time. At the beginning of August 2009, I was very sick throughout a six-month time span, with simple flu-like symptoms, but I also lost a significant amount of weight. Throughout my entire childhood, I was always a strong eater so when my appetite started to plummet, my family and I knew something had to be going on.

In March of 2010, I had a procedure done where I was told a gluten-free diet was going to become my everyday. The first thought that ran through my head was I wouldn't be able to eat Oreos ever again. With this diagnosis, I learned that my intestines were missing microvilli which are a significant part of nutrient absorption from foods containing wheat, barley, and rye. When I would eat gluten, the unabsorbed nutrients would build up in my intestines resulting in long-term damage. Throughout the past 13 years, my diet has changed immensely but I am proud to share that I have completely healed my gut by sticking to a very strict gluten-free diet AND there are now gluten-free Oreos!

The gluten-free products were a bit rough back in 2010. I specifically remember the cookies falling apart and tasting like sand, but today there are hundreds of gluten-free cookie options along with tons of recipes to make your own with gluten-free flour options! When implementing gluten-free options in my day-to-day life, I usually tend to eat things that are naturally gluten-free but my biggest substitutes are Barilla, which is a delicious gluten-free corn/rice pasta. For bread/bagels, Trader Joe's has my favorite Everything Bagel and regular go-to bread which is perfect with eggs or toast! Most importantly when it comes to snacks, Snyder's gluten-free pretzels are by far my favorite gluten-free snack but Simple Mills almond flour crackers are a very close second! If you find yourself in San Francisco, one of my favorite spots is Penny Roma. They have loads of delicious gluten free menu items, plus they support zero footprint and they are involved in renewable farming practices. Definitely a must when visiting San Fran!

Like I said before, these products have come a long way and in almost every grocery store or market there is an option, if not a few to choose from. It can be tough living a balanced lifestyle when newly gluten-free because the thought of nothing being able to enjoy certain things anymore can be a lot to process, but It's such an amazing feeling knowing that now there is a substitute for almost everything and I won't ever have to feel left out - especially with birthday cake, which has definitely come a long way since 2010! When making healthy choices to keep my diet and lifestyle balanced and safe, I truly live by the 80/20 mindset. I like to call it, 80% healthy - 20% less healthy. Within that 80%, my favorite go-to healthy item I have every day is definitely greek yogurt with blackberries but that 20% you will find me with nachos and a Volley!

When it comes to hobbies, I absolutely love trying new gluten-free restaurants around town, going to coffee shops, talking long talks with my long-haired dachshund Violet, and working out. I am also a huge Disney girl so love traveling down there and trying all their gluten-free treats!
Follow along Katie's gluten free adventures and learn more tips and tricks about maintaining a sustainable gluten free diet! Find her on Instagram at @gfreekatie where she actively creates awareness around celiac wellness, shares gluten free recipes, and some of her favorite finds at the market.