The Serve
Michigan Native Brittanie Battagin Joins the Clean Drinking Movement!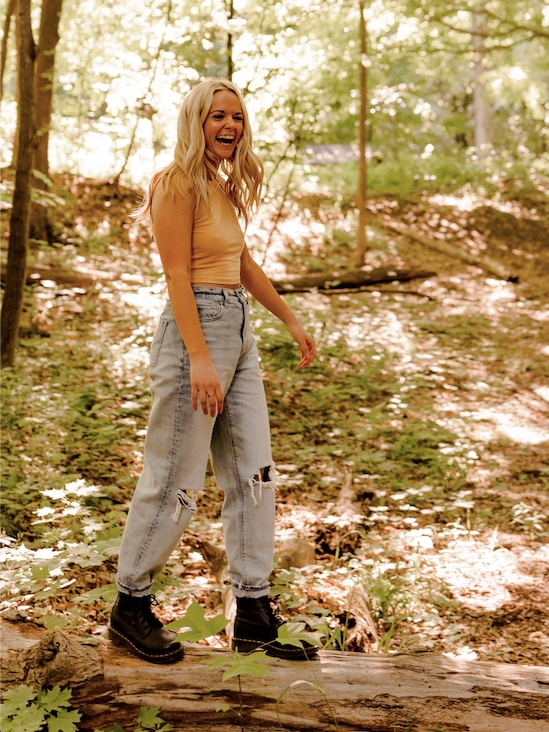 HI! I'm Brittanie, an always smiling soul born & still living in Michigan. For over a decade, I have shared my life with my loving and supportive boyfriend (the ring is coming I'm sure). We also share a goldendoodle, Natty, who never fails to bring a smile to my face and is the biggest mama's boy! 
My favorite activity involves something as simple as 10 pushups a day, which brings a rush of accomplishment. I also love reading, ok more like I am obsessed with reading and that is how I spend all my free time! 
I'm a minimalist, and I've discovered the beauty of living with less. I've learned to appreciate the things that truly matter—love, experiences, and personal growth. By letting go of material possessions and focusing on what brings true happiness, I've found freedom and a deeper connection with myself and the world around me.
While I am known for always being smiley, I do have my fair share of bad days and challenges to face. However, I firmly believe in embracing each moment with a positive outlook. I choose to live life to the fullest, seeking out the silver linings, and finding joy in the simplest of things. 
I became hooked on Volley when I discovered its exceptional clean ingredients & the amazing community! It was a revelation to me that the majority of seltzer brands out there rely on artificial sweeteners and ingredients, but Volley stood out as a refreshing exception with its genuine approach. Among the delightful range of flavors Volley offers, mango easily claims the title of my personal favorite, although I must admit that every flavor is simply exquisite!