The Serve
Alex Morgan Will Not Settle For Anything but Volley Tequila Seltzer!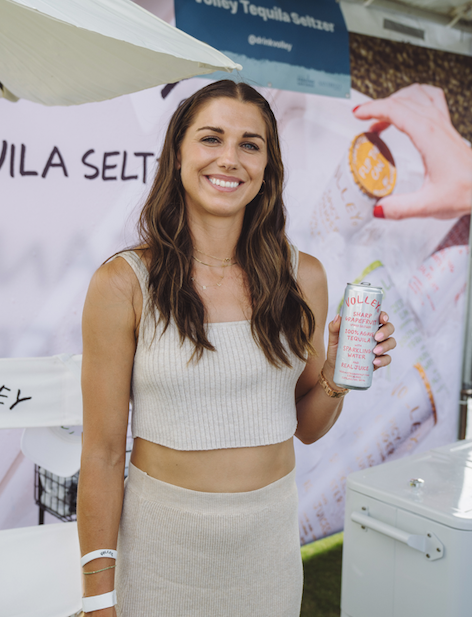 The soccer icon announces ownership of the Charleston-based beverage company!
CHARLESTON, SC. - Today, professional soccer player and United States Women's National Team captain Alex Morgan unveiled her new co-ownership of Volley Tequila Seltzer via Instagram.
This announcement comes shortly after her participation in the inaugural Del Mar Wine and Food Festival and amid San Diego Wave's second season. 
"This is a super exciting time," said Morgan. "Volley is unlike anything else I've tried because of the focus Chris and Camila have put on their ingredients. Their mission to build cleaner products and ingredient awareness is exactly why I wanted to get involved. Real ingredients just taste better." 
Volley Tequila Seltzer founders Camila Soriano and Christopher Wirth were motivated by the lack of transparency and authenticity on the ingredient panels of popular spirits and ready-to-drink cocktails. They struggled to find a clean, transparent product that fit their needs, which led them to create Volley. 
"We wholeheartedly believe that when you drink our tequila seltzer, you're participating in a larger shift toward clean living," said Camila Soriano, Volley Tequila Seltzer co-founder and co-owner. "We are thrilled that Alex identifies with our mission and product and we can't think of anyone better to work with to build our brand."