Community Events
The Wonderer - Bob Moses Concert
Saturday, April 22 | 9:00PM | 1705 Meeting Street, Charleston SC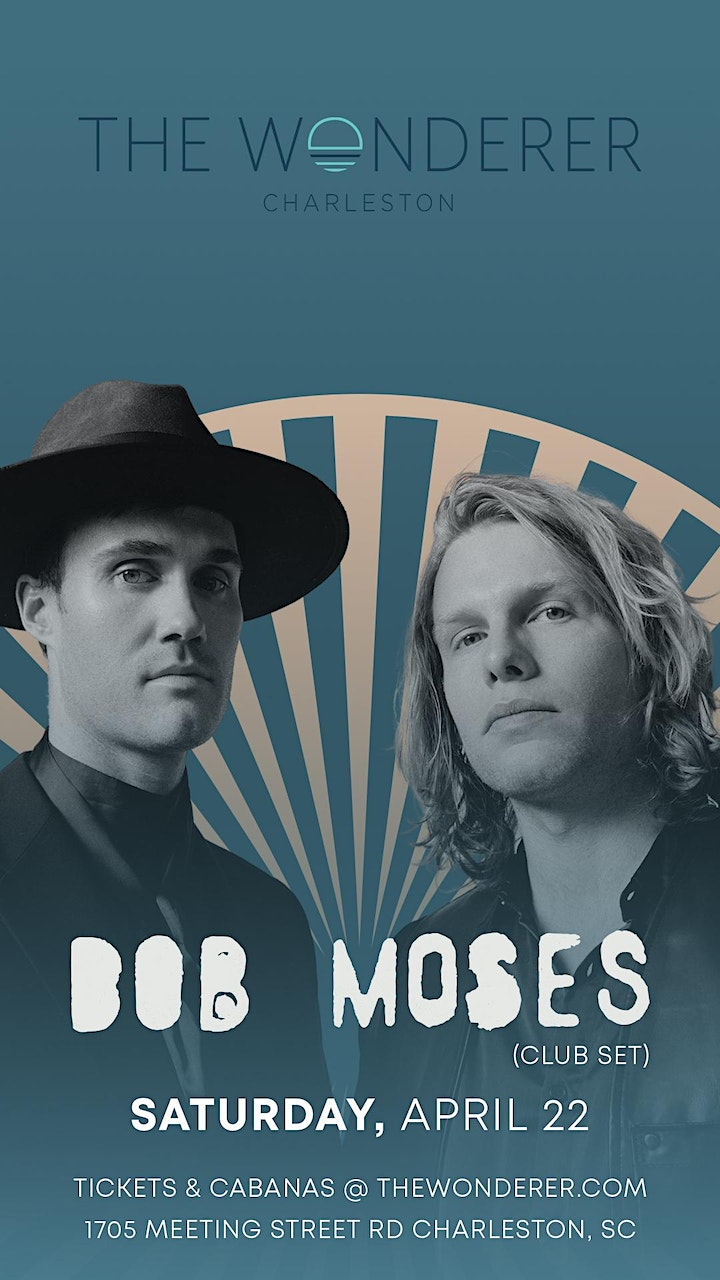 The Wonderer is kicking off the summer season with a bang! 
Tom Howie and Jimmy Vallance are the two individuals who comprise this Vancouver-bred duo that came to life in the Brooklyn underground scene in 2012. Meshing guitar licks, a moody smolder and a dash of dance-floor ambience with lyrical depth and classic songwriting, the duo created a sound that appeals equally to club goers and rock music fans.
Global touring appearances include every major festival from Glastonbury and Coachella, to Lollapalooza while repeated recognition includes Resident Advisor's Best Live Act, a standout performance on The Ellen Show, a Junos nomination , a Grammy Award won for their remix of "Tearing Me Up" by RAC, and having one of their larger releases named one of Billboard's "Best Electronic Albums of the year," all of which has only further sealed the band's burgeoning mainstream success.
Purchase tickets now: https://www.eventbrite.com/e/bob-moses-live-tickets-576309255497?aff=ebdsoporgprofile