Community Events
Sofar Sounds x Volley Tequila Seltzer
October 5th, 2023 | 7:30-10:00PM | 132 East Bay Street Charleston, SC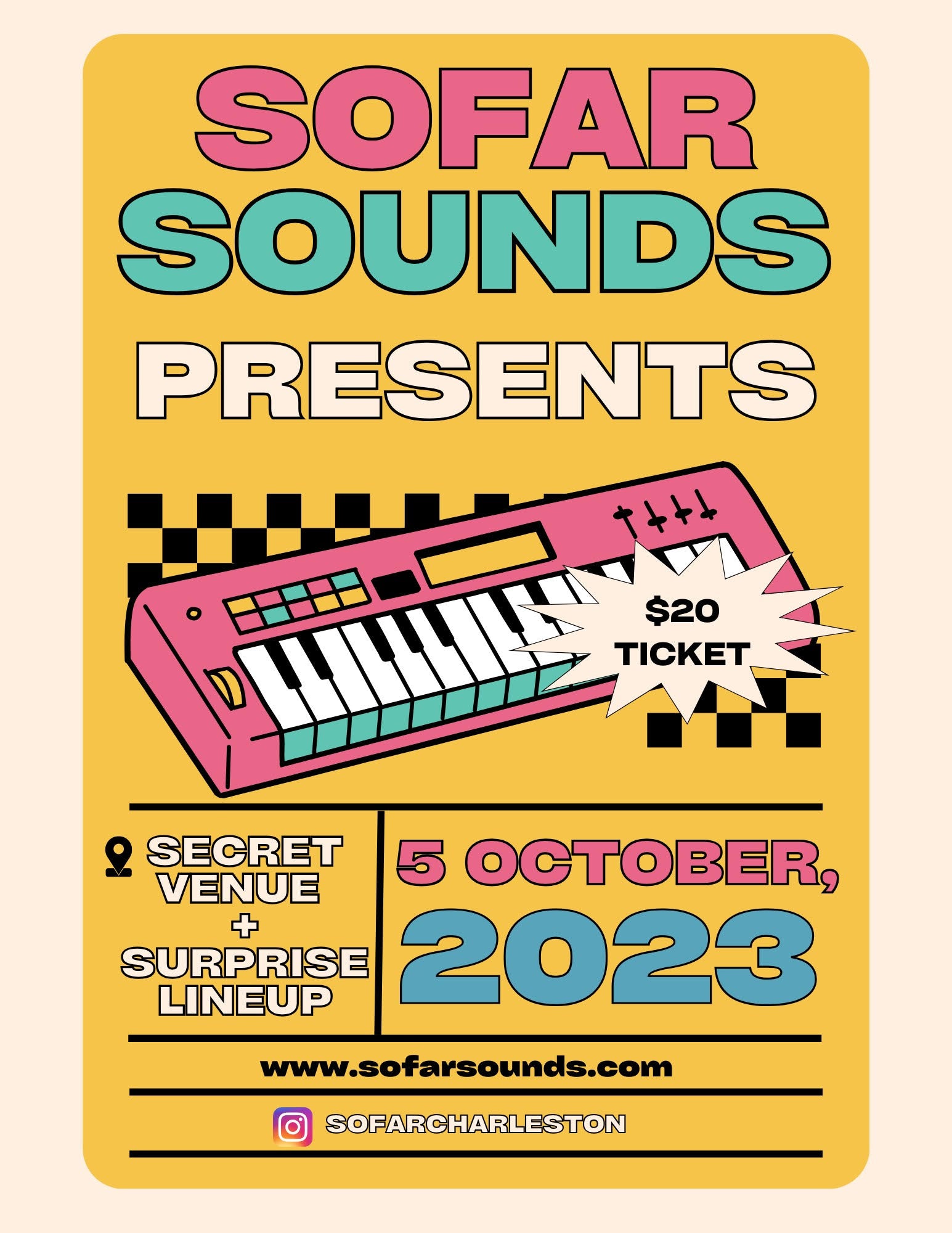 Sofar Sounds is a global music community that connects artists and audiences through live music. They bring people together to create space where music matters in over 400 cities around the world. 
🎶 Join us on October 5th at 7:30 pm at Casa Volley for an extraordinary show you won't want to miss. 🌟🎶

🎤 SOFAR CHARLESTON PRESENTS: A NIGHT OF SURPRISES 🎤

🌟 Date: October 5, 2023
🌟 Time: 7:30 pm
🌟 Venue: Casa Volley Tasting Room (steps from rainbow row)
🌟 Tickets: Only $20.00
We've lined up not one, not two, but THREE incredible surprise artists who are ready to share their talent. 🤩🎶


See you there!