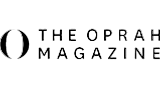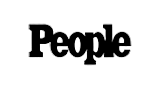 "Everyone knows real ingredients taste better." 
Alex Morgan, 2x FIFA World Cup Champion
San Diego, CA
"I won't drink anything else - I switch between the lime and grapefruit. I am low sugar and low carb - it is the best out there. I order online by the 48 pack - it comes quickly!"
Anne M.
Atlanta, GA
"I discovered Volley at an outdoor food fest where they had a booth and ordered a case. As a fan of spiked seltzer, I really like this product as the ingredients seem cleaner. Its a great alternative to the normal spiked seltzer drinks on the market."
Chris S.
Niwot, CO
"By far the best tequila drink in a can you will find. Smooth, clean and no aftertaste. Love it."
 Alicia P.
Malvern, PA
INGREDIENTS MATTER.
EVEN IN BOOZE.
Volley is the first seltzer made with just three real ingredients. Organic juice, sparkling water, and 100% agave tequila. No additives, no lab-made flavors and no added sugar. It's a difference you can taste - and see.
Awarded Unanimous Double Gold Medal from NY Wine + Spirits Competition
Voted Best Canned Cocktail by Seltzerland
Best New Spirit Product Finalist by BevNet
Gold Medal from Tequila Aficionado
Top 10 Canned Cocktails by Vogue
Did you know 'natural flavors' can have over 100 ingredients in them? Current regulations define 'natural flavors' as those that derive their aroma or flavor chemicals from plant or animal sources, including fruit, meat, fish, spices, herbs, roots, leaves, buds or bark that are distilled, fermented or otherwise manipulated in a lab. The New York Times reported that regulations do not restrict the dozens of other ingredients like preservatives and solvents that can go into a so-called natural flavor. That includes weird things like castoreum aka the goo excreted from the butt of a beaver in your vanilla ice cream to give it that nice leathery note. Ew. We use three simple ingredients, organic juice, tequila and sparkling water. That's it. No 'natural flavor' bs.
WE KEEP IT CLEAN. LITERALLY.
Studies show 8 of 10 cans have dangerous levels of bacteria. We didn't want to be one of them so we built a machine to apply foil to the top of our cans. The foil keeps it clean, looks cool, and also reminds you to flip the can for the perfect sip since real juice settles.
Meet the pros
Eric Dodd
CMT Discovery Artist
@ericdoddmusic
Nashville, TN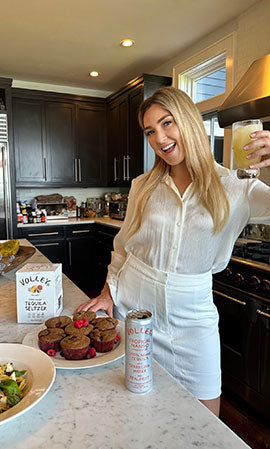 Liana Werner-Gray
Nutritionist and Best Selling Author
@lianawernergray
New York, NY
Sarah Grace Meckelberg
Registered Dietitian and Founder of Fresh /Fit n Healthy
@sarahgracemeck
Inlet Beach, Florida
Baylee Reller
Registered Dietitian, MS in clinical nutrition and CEO of NuCrew
@nucrewnutrition
Saint Louis, MO
Blake Bridges
Fitness Instructor
@blakejamesbridges
Miami, FL
Carly Curtis
Registered Yoga Teacher
@carly_happening
Durham, North Carolina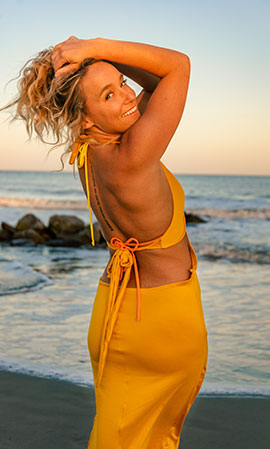 Liv Pellegrin
Founder of Sustainable Handmade Swimwear, Riciclare by Livasey
@_justliv_
Charleston, SC
Billie Joe
Avid Fisherman
@jerms1977
Charleston, SC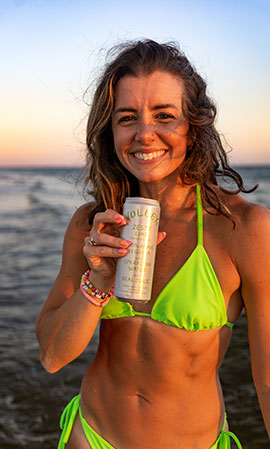 Kate Henley
NBC Health & Wellness Coach and Founder of Wellspring by Kate
@katenotcate
Charleston, SC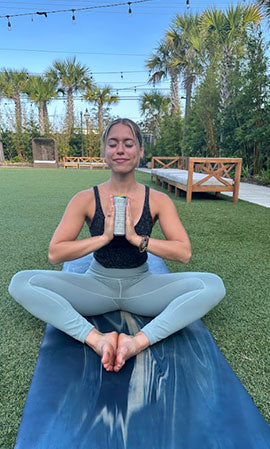 Reagan Sobel
E-RYT200 certified Yoga Instructor
@reagansobelyoga
Charleston, SC
Kaitlin Tufts
Pro Dancer, Fitness Coach and Owner of Jane Do Charleston
@kaitlintufts
Charleston, SC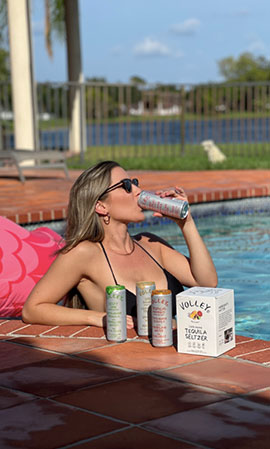 Morgan Shapiro
Fitness Trainer
@morganic_lifestyle
Weston, Florida
Dani Monroe
Kickboxing and Strength Coach at Grit Box
@danimonroe_
Charleston, SC
What makes us different.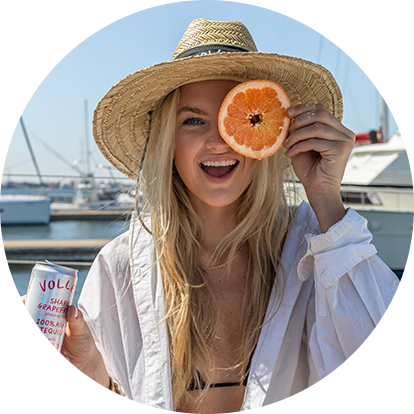 Full transparency.
Turns out alcohol is the only category that you don't need to list ingredients. We're proud of ours so we list them in large letters. That's why over 50 nutritionists and dietitians have endorsed us.
The best ingredients.
Making the best tasting products requires the best quality ingredients. We source real, organic juice never from concentrate and let it shine. No additives, no sugar, no added 'flavors'.
Made by real people.
This is a family business obsessed with doing it right. We make the recipes ourselves and taste every ingredient before sharing them with you.